Daannisa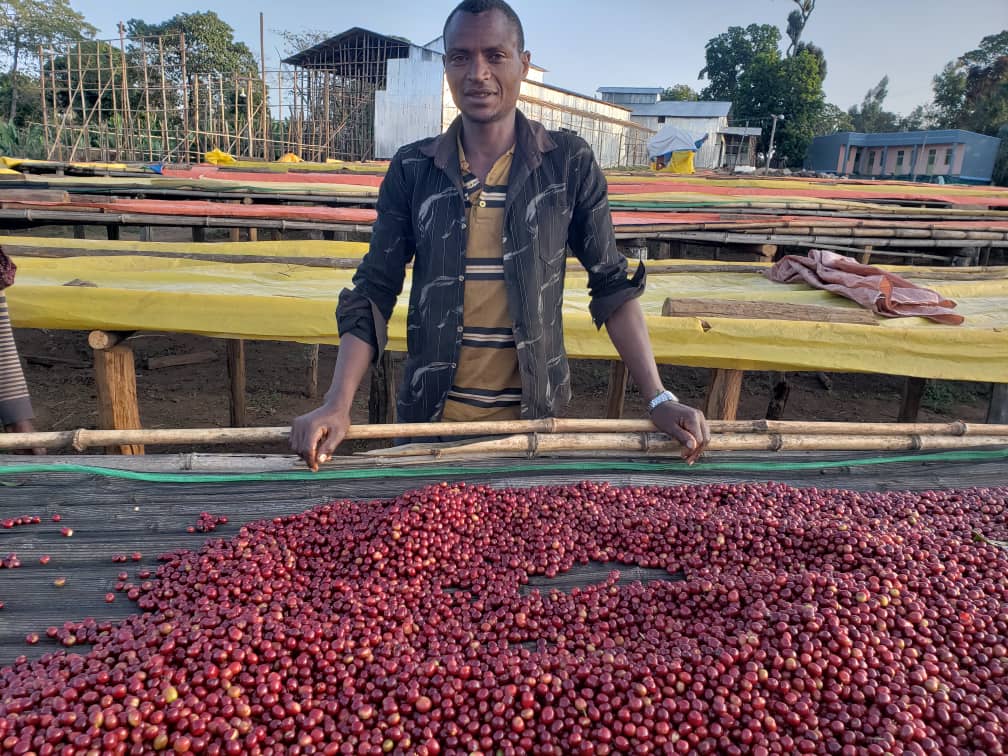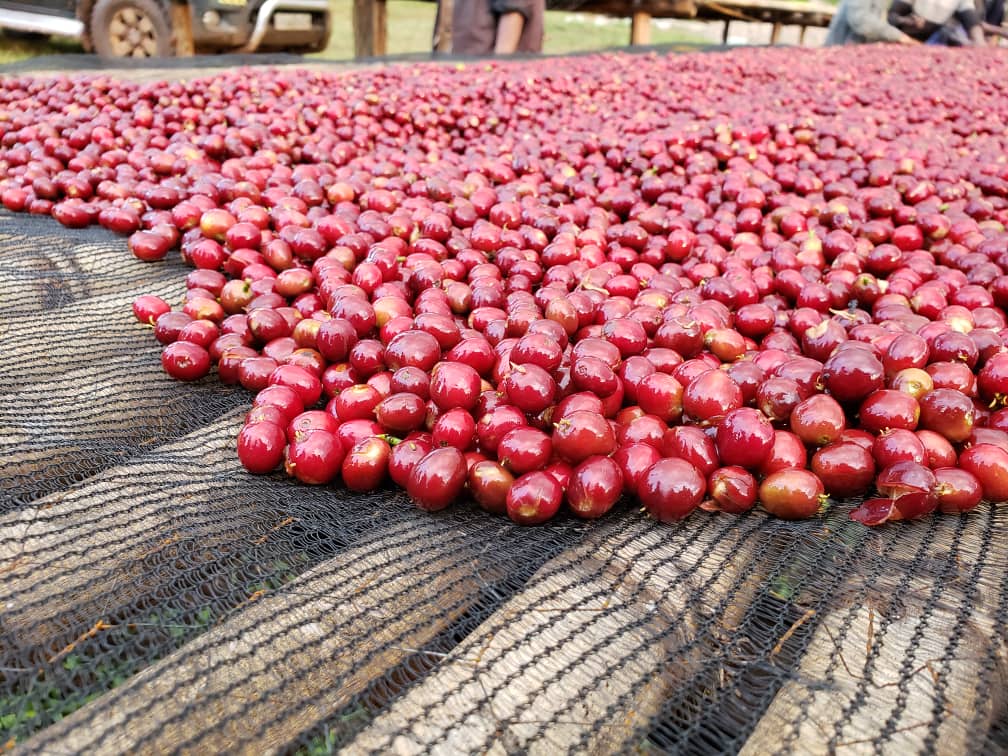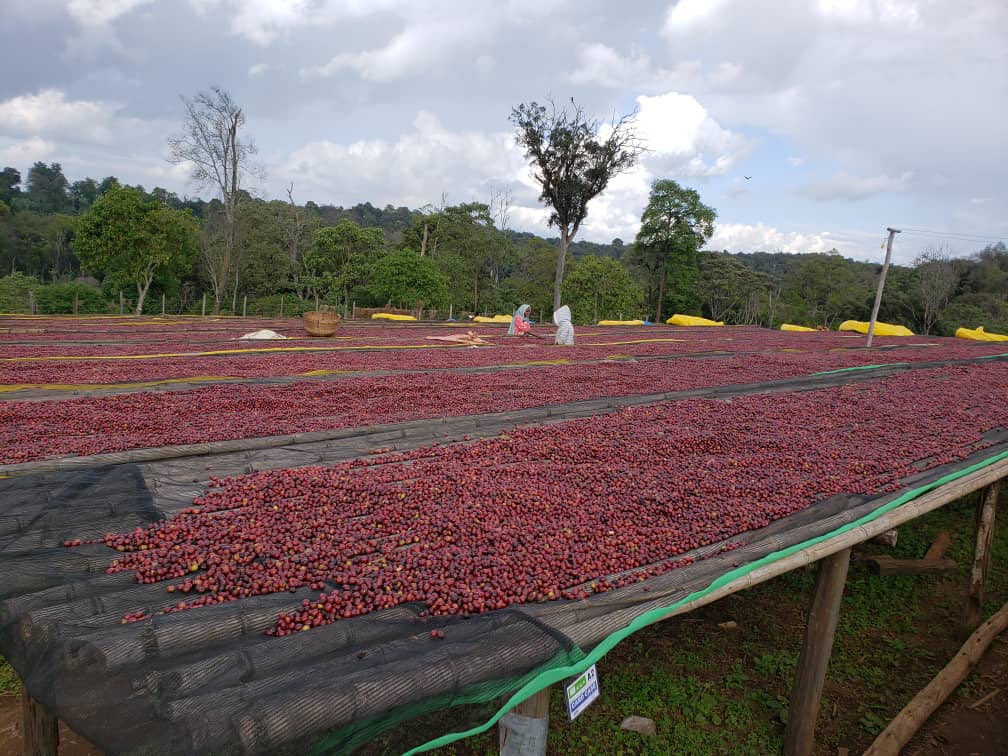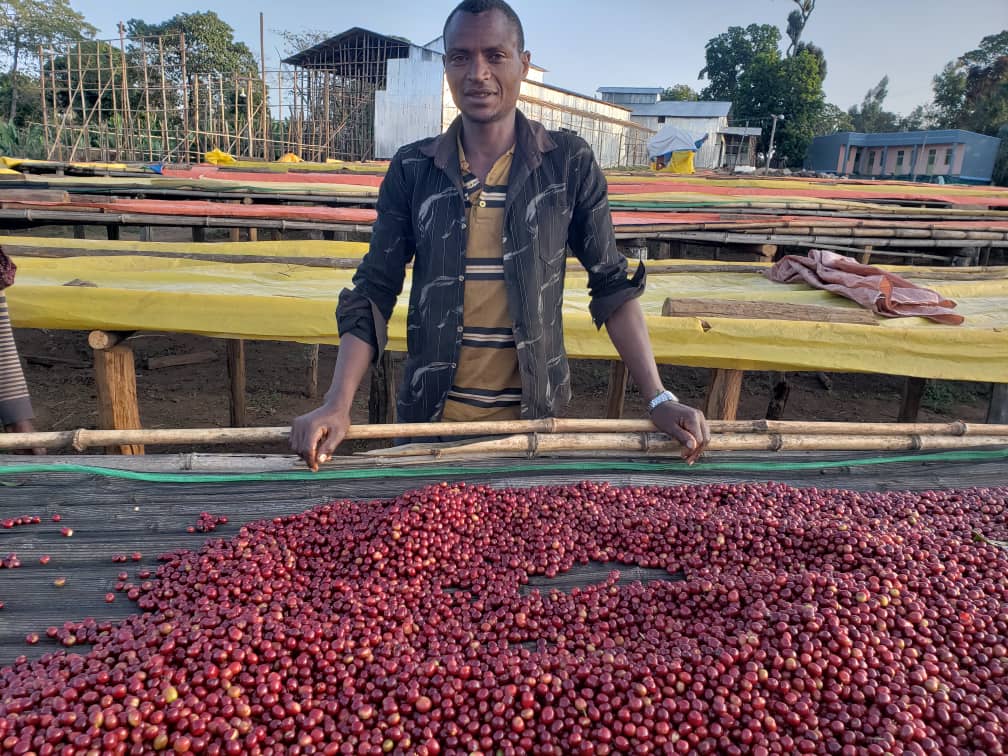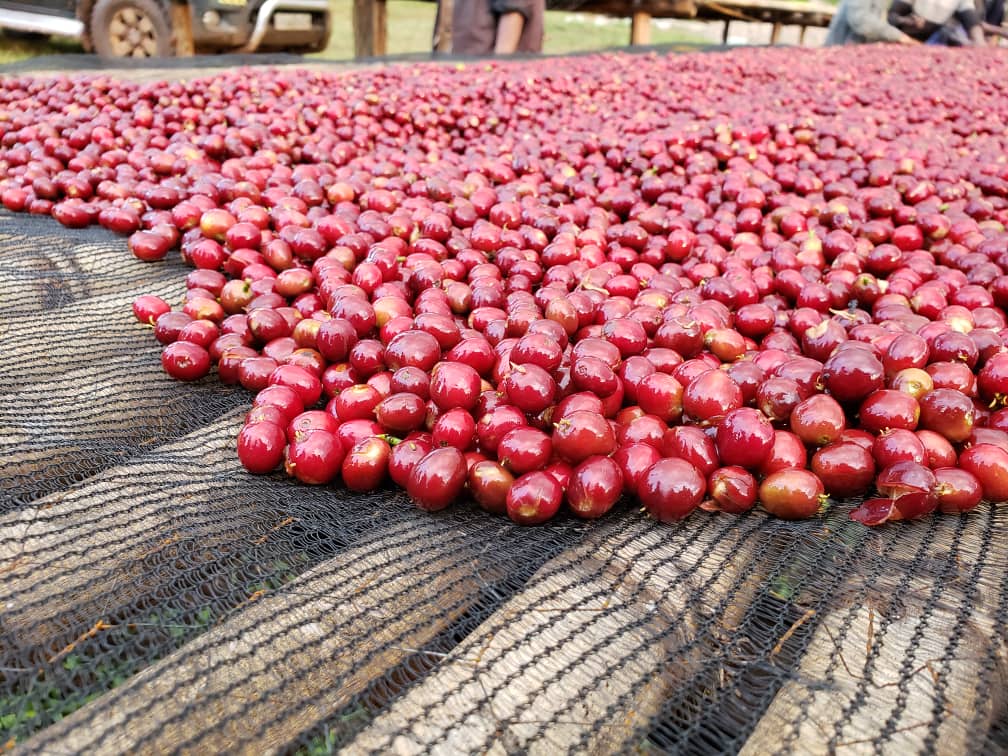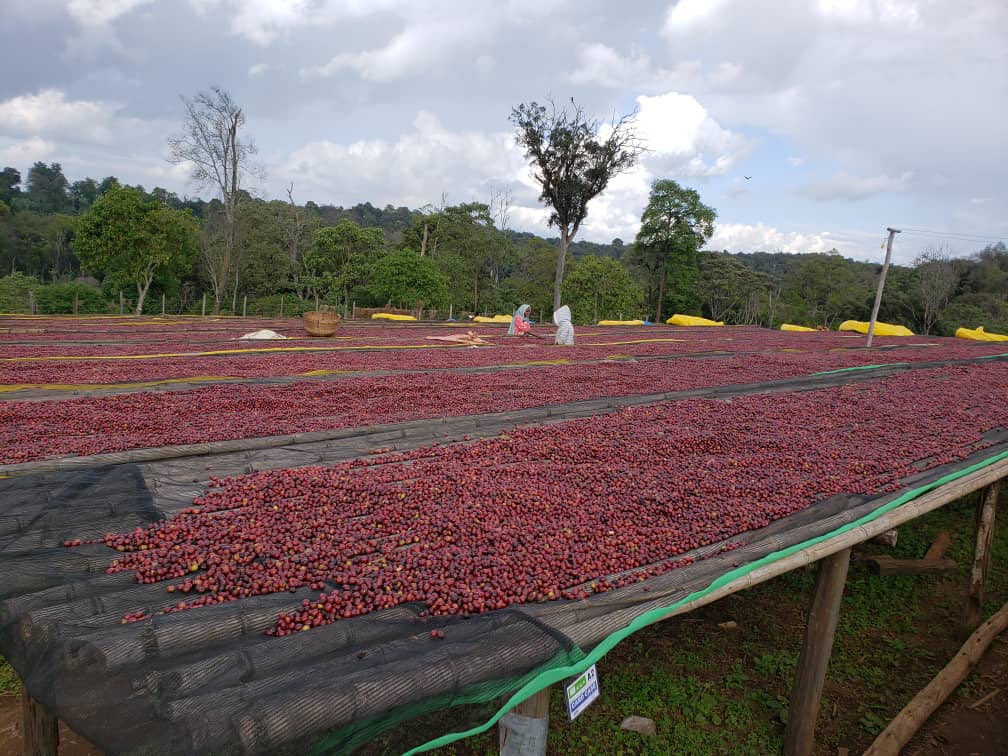 Daannisa
One 12 oz. compostable Biotre bag.
The first natural processed Ethiopia of the season! We're so excited to share this stunning coffee from a brand new relationship. Daannisa comes to us from Ture Waji, owner of a natural processing station in Odo Shakiso named Dambi Uddo. This coffee is a true testament of what's possible in today's age of the internet - the connection was established because Ture actually reached out to our green coffee buyer on instagram back in December of 2018. We soon learned that Ture used to be the manager for a station we purchased from last year, Guji Highlands. Our ears perked up when Ture explained how he had decided to start his own company that was seemingly very quality focused and transparent. Then we were absolutely blown away when we first tasted samples! The coffee was, and is, incredibly clean and complex and fruit forward.
Dambi Uddo specializes in only natural processed coffees, and they work with five groups of farmers within the Odo Shakiso woreda of the Guji Zone. Daannisa is a lot comprised of a specific group of 30 farmers that live in a kebele of the same name. Dambi Uddo focuses on working with small groups and providing education for the farmers - teaching proper farm maintenance and picking practices (only ripe red cherries!). The cherries are delivered to the centralized Dambi Uddo station where they go through intensive sorting to separate over and under ripe fruit out from the lot. Then the coffee is immediately put out onto raised beds. Total drying times are around 21 - 28 days. The strict attention to detail here in the drying stage is what we think separates Ture Waji's coffees from the rest of the pack. There are two key components to his technique - (a) lots of moving and turning of the coffees, a minimum of six times per day and (b) a very shallow bed of cherries, a maximum of one inch. Because of the nature of drying the fruit around the seed, coffee processed this way are inherently packed with intense fruit flavors, but because of these specific protocols, coffees from Dambi Uddo are particularly crisp and clean. You get all of the big fruit juice flavors and none of the murky over-fermented or over-ripe fruit flavors that can sometimes accompany a naturally processed coffee.
The body of this coffee is silky (mouthcoating but not too heavy) and the acidity is playful and juicy. We're tasting: raspberry, strawberry, pineapple, orange, cherry, lavender, coconut rum, brown sugar, milk chocolate, vanilla, sweet tea.
Producer: 30 smallholder farmers
Region: Odo Shakiso, Guji
Country: Ethiopia
Coordinates: 5°46'07.4"N 38°54'39.4"E
Variety: 74110, 74112
Process: Natural
Altitude: 2000 - 2200 masl
Harvest Season: Dec 2018 - Feb 2019