Adorsi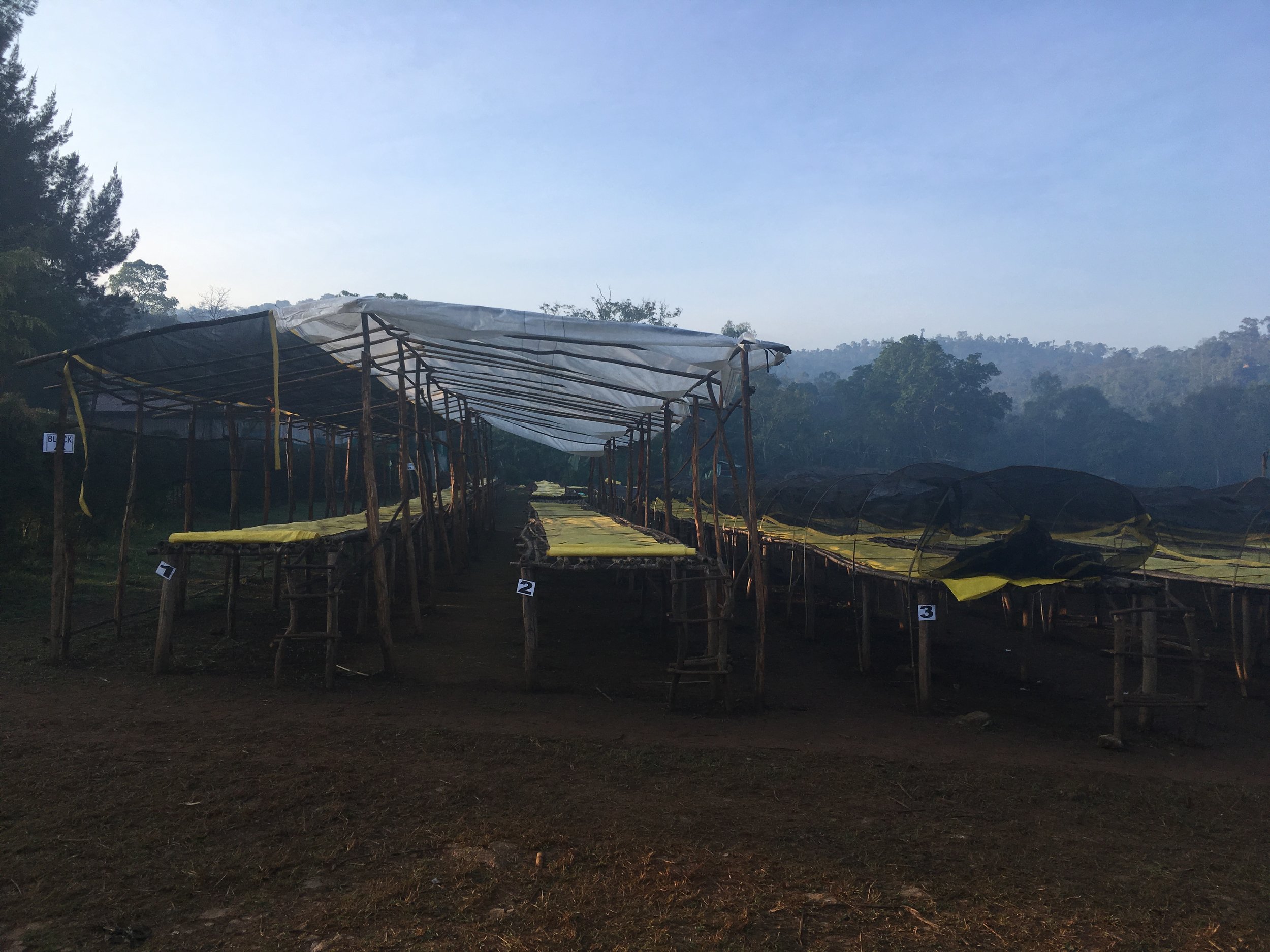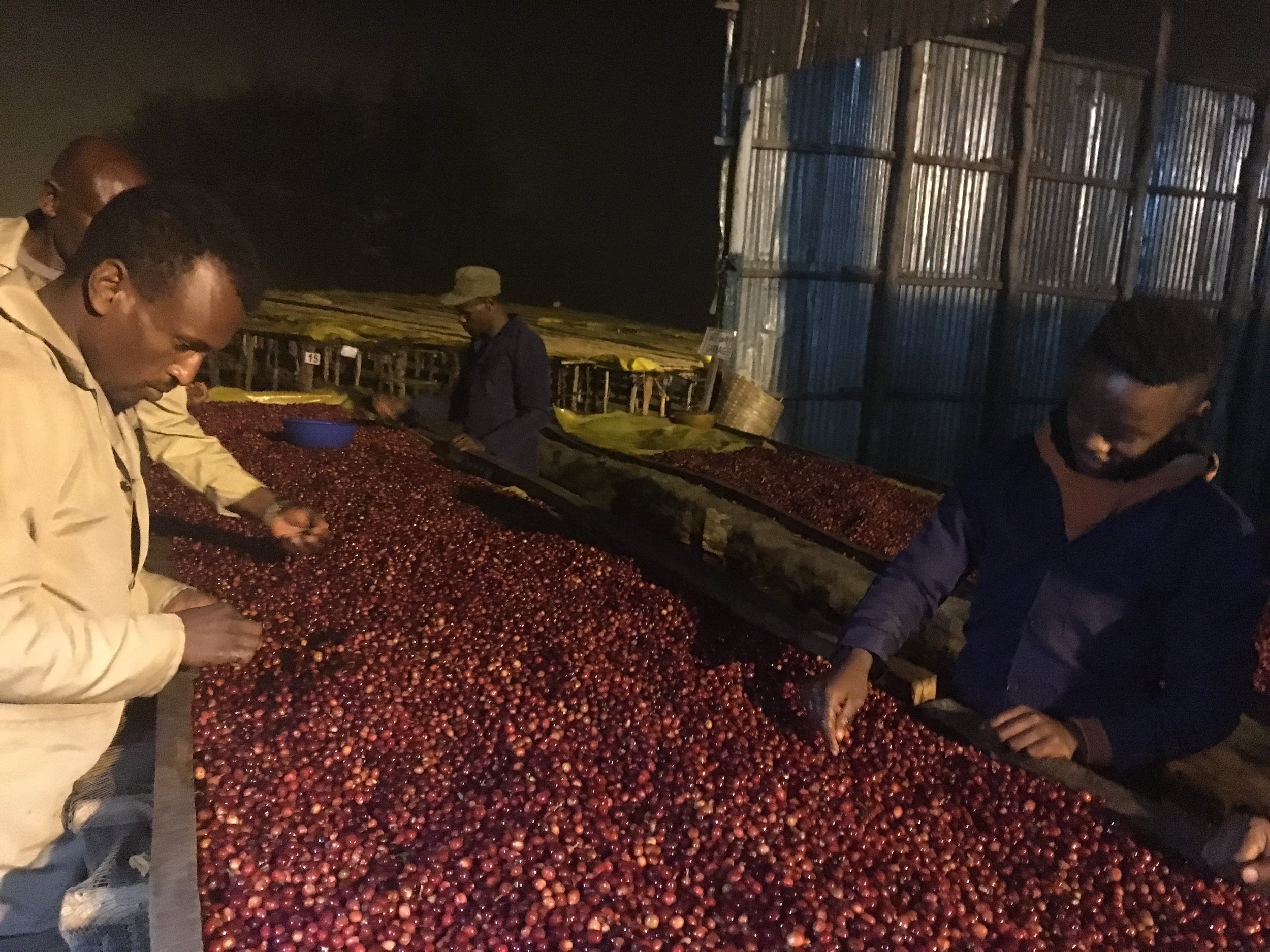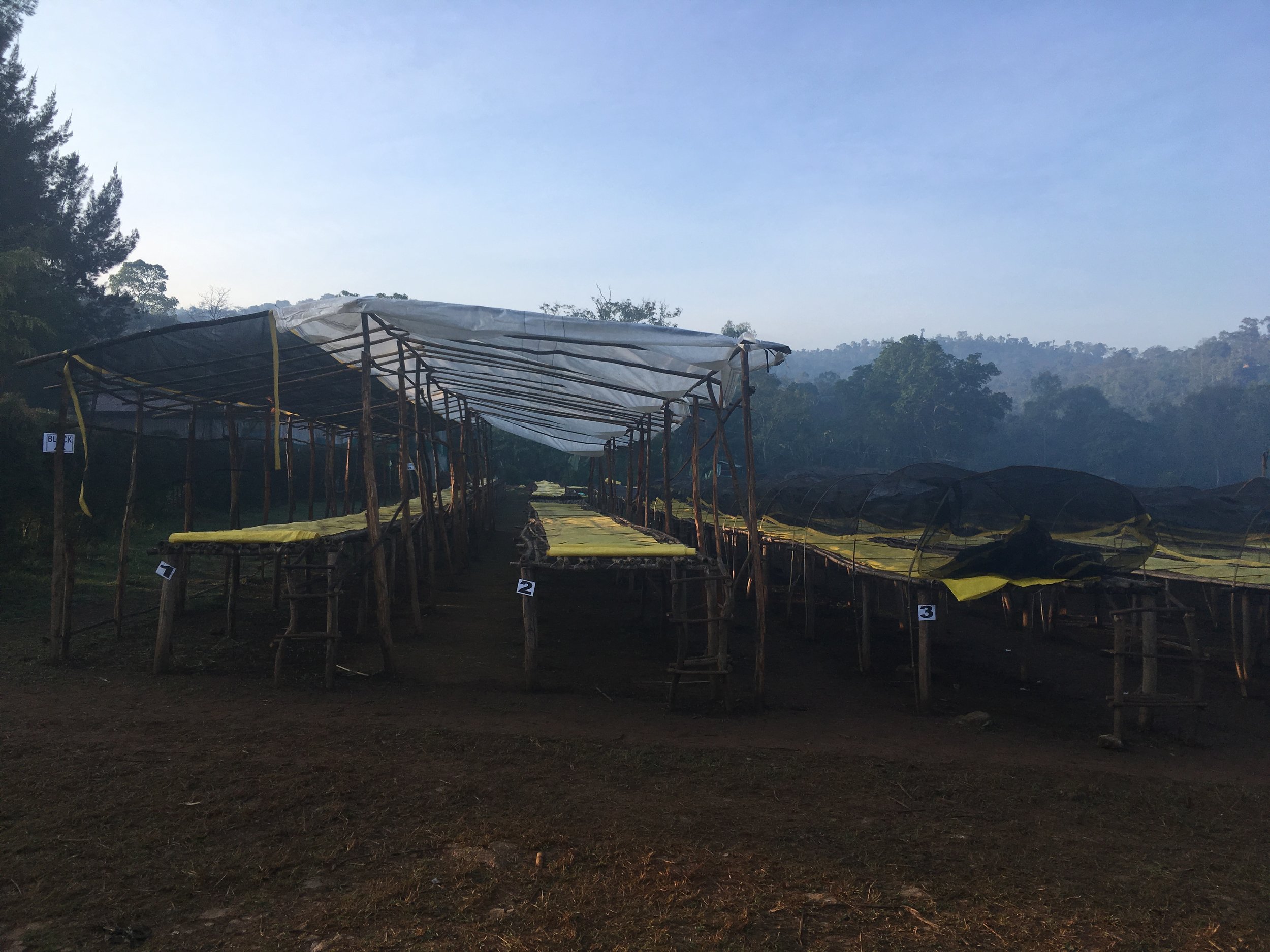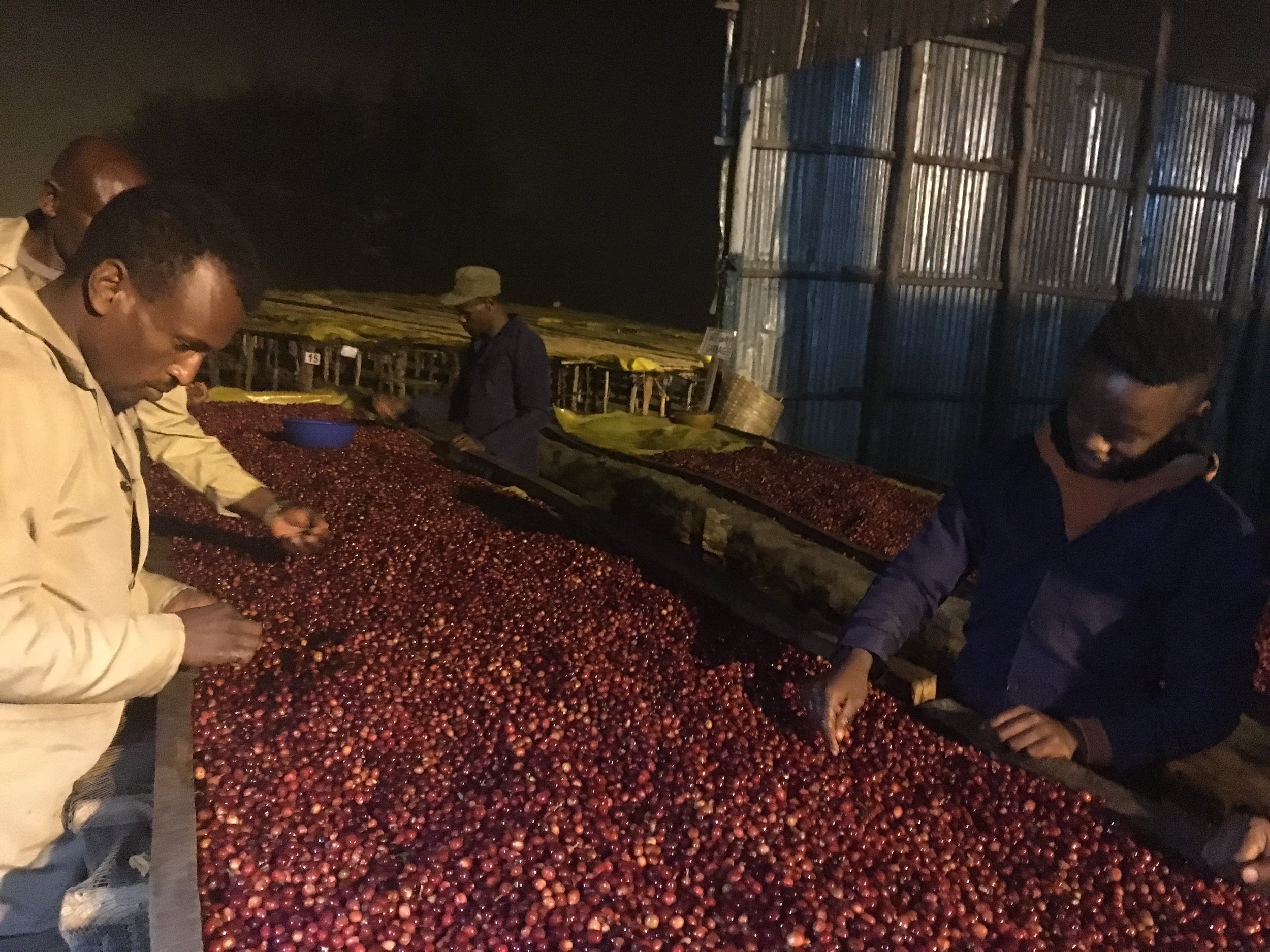 Adorsi
One 12 oz. compostable Biotre bag.
The Adorsi station is located in a small municipality named Aricha - within the Gedeo Zone, in the famed region of Yirgacheffe region of Ethiopia. Adorsi is just a short drive outside of the town center of Yirgacheffe and is nestled under the lanky Reko Mountain. During harvest, around 850 farmers deliver their red cherries to the washing station. Incoming coffee is washed with water from a nearby river and pulped with an Agard pulping-machine. The mucilage is removed by traditional wet fermentation, which lasts 36 - 48 hours depending on the weather conditions. The coffee is then dried on raised beds for a total of 10-12 days. Though fairly new, Adorsi serves as an example for neighboring washing stations, as it both sustains local coffee communities and produces consistently stunning coffees each year. Honestly, it's an example for any processing station the world over. In addition to using clean fermentation tanks, raised drying beds, and having ample staffing, the Adorsi station serves as a hub for experimentation projects led by Trabocca and Testi - think shade nets, natural processing, and fermentation exploration.
According to the managing team at Adorsi, the success of the washing station is threefold. First and foremost, the training and education of staff and suppliers. A good protocol can only be implemented by equipped staff members and farmers, and Testi Coffee gives pre-harvest training to all partners. Secondly, good selection and separation; only red cherries are selected, and processed coffees are kept separate by harvesting time and geographical area. Finally, monitoring and control; Adorsi lots are assigned to professional site managers. With their vast experience in coffee processing, these managers control every aspect of Adorsi lots, from cherry acceptance to warehouse delivery, anticipating changes and separating any deviating lots.
Furthermore, the lot we've selected this year, like our Suke Quto of 2018, is a part of the Operation Cherry Red (OCR) program. This means very strict picking and sorting protocols, as only 100% red cherries were accepted to be processed. The owners of Testi chose a particular small group of farmers to participate in the makeup of this lot, as they feel that they are some of the best in the area. In turn, this translated into a higher cupping score and a 0.50$ usd/lb premium paid to Testi Coffee. We were able to directly witness the benefits of these premiums as we observed the much higher than average prices paid for cherries, new shade nets for drying, and many infrastructure investment around the site.
Adorsi is intensely complex, juicy, and refreshing. Every aspect of this coffee comes together perfectly to showcase exactly why we're always excited to share fresh crop coffees from Ethiopia! The acidity is vibrant but balanced, with just the right amount of sweetness - think peaches and cherries. Elegantly sweet flavors of milk chocolate and honeydew intermingle perfectly with crisp florals like hibiscus and rose. We're tasting: cherry, peach, nectarine, white grape, honeydew, rose, hibiscus, white sugar, honey, black tea, marzipan, milk chocolate.
In Partnership with: Trabocca & Testi Coffee
Region: Aricha, Yirgacheffe
Country: Ethiopia
Coordinates: 6°09'41.6"N 38°12'33.8"E
Variety: Kurume, 74110, 74112
Process: Washed
Altitude: 1900 - 2200 masl
Harvest Season: Dec 2018 - Feb 2019